Carol Bartley lands her 2nd Queen Mother's Cup at York
16-06-2019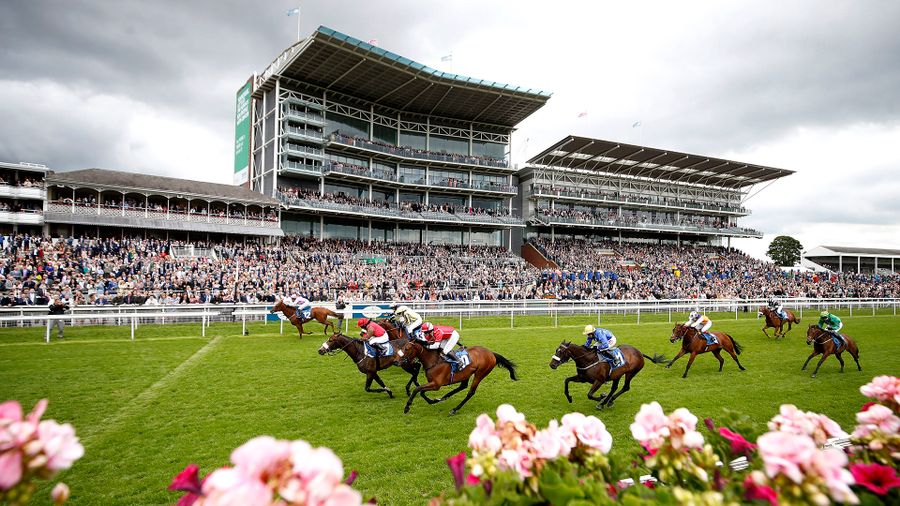 Congratulations to triple champion lady jockey Carol Bartley on winning her second Queen Mother's Cup yesterday at York, this time partnering progressive 3 year old filly ARCTIC FOX for Richard Fahey following her success here with the popular grey NANTON in 2013 for Jim Goldie.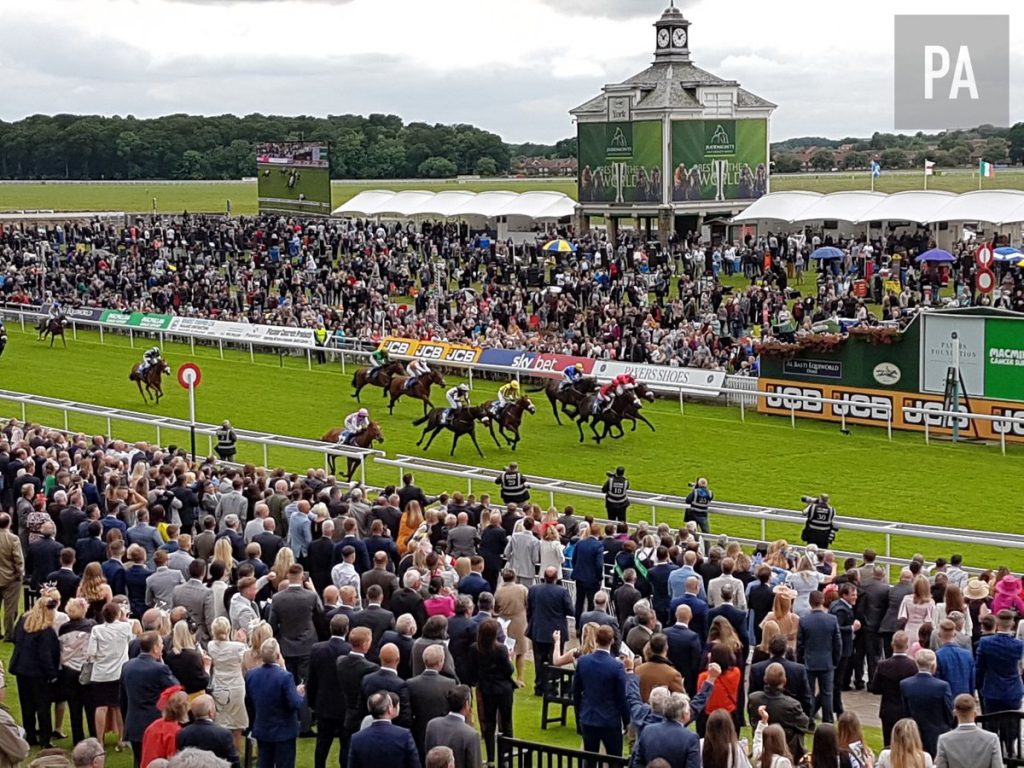 The jockey's experience really counted when her mount began to drift right on hitting the front, but Carol allowed her horse to find her own way and she kept on well with the running rail's assistance.
Emily Bullock enjoyed a great run on Ruth Carr's MUTAMADED to finish second with Serena Brotherton third on WHERE'S JEFF.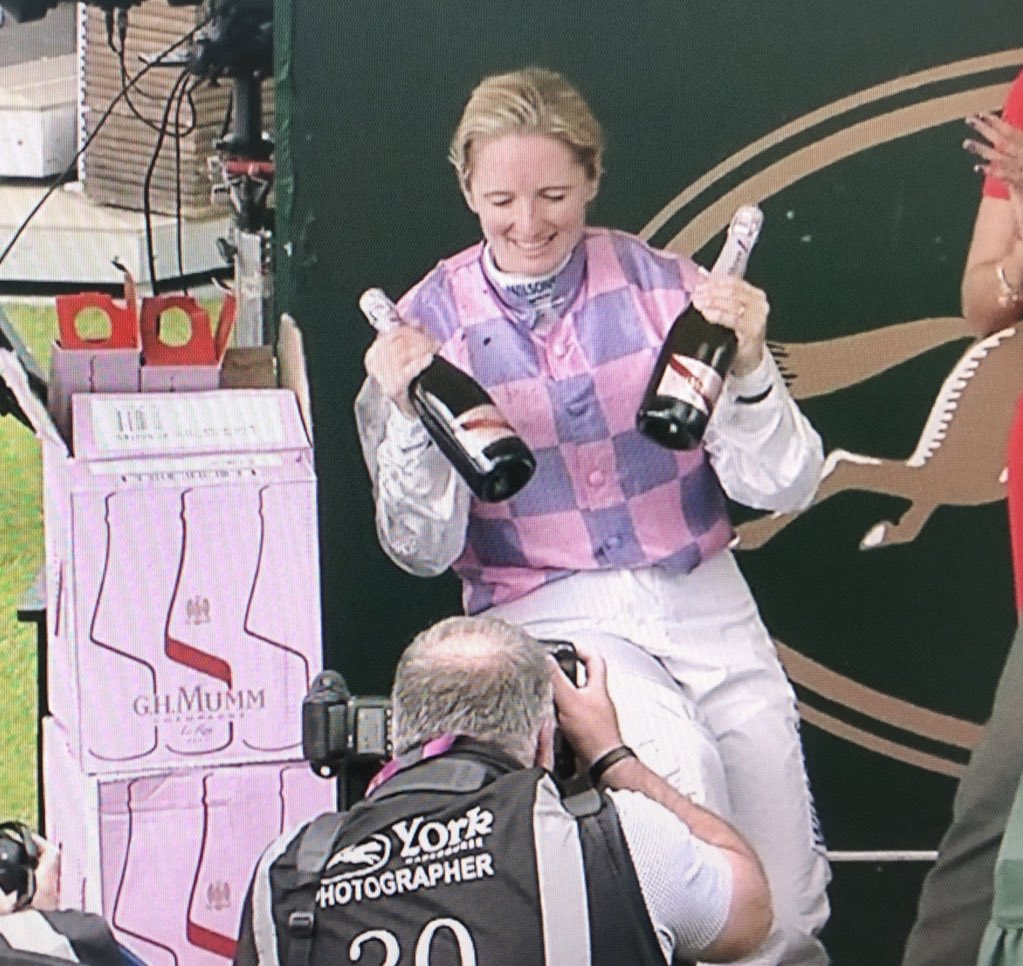 As is tradition, Carol received her own weight in champagne courtesy of Mumm and her only concern was that the car would make it the four hour drive home to Scotland with such a load on board!
You can watch the highlights here:
https://www.racingtv.com/news/bartley-has-champagne-sparkle-with-fox-in-queen-mother-s-cup