Philip Thomas wins at Windsor and Imogen Mathias declared Series Winner
08-10-2019
The final race of this year's AJA Novice Riders Series of 8 races (for amateurs who have ridden no more than 3 winners at 1st April) was held yesterday at Royal Windsor.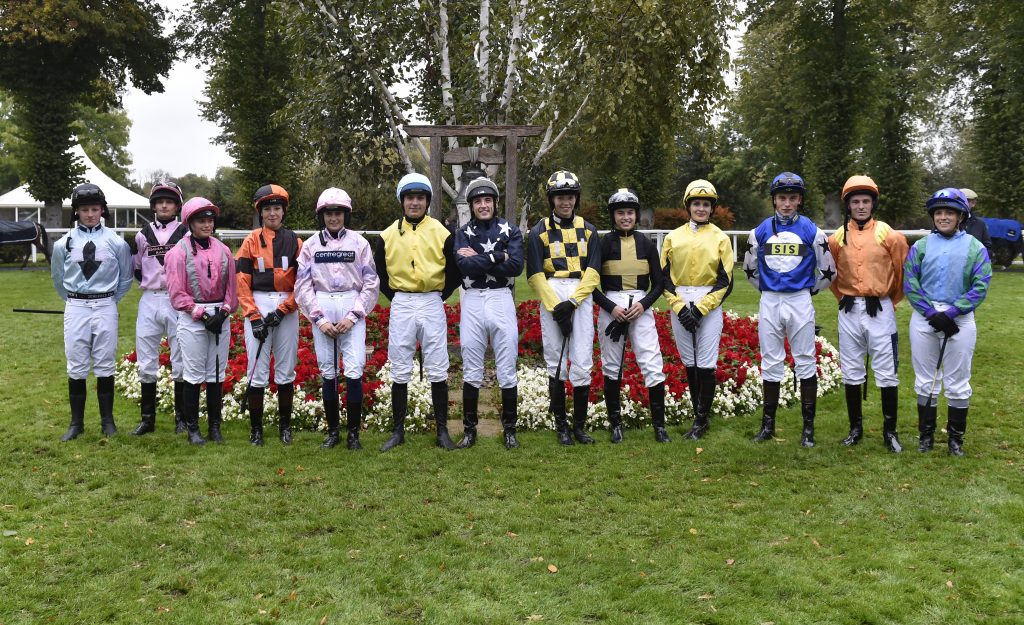 13 went to post under the watchful eye of Jockey Coach Tim Reed with a coursewalk having been conducted earlier in the day. Sadly Nathan McCann was denied a run with his horse AEGEAN MIST bursting out of the stalls and subsequently having to be withdrawn.
Congratulations to Philip Thomas who enjoyed an unforgettable day with his first ever win under Rules aboard Dave Evans' SMOKEY LANE. Jason Weaver caught up with him afterwards and Philip explained how he reverted to amateur status following serious injury when he broke his neck. Well done to winning connections and brilliant to see the mare follow up and win again today by a neck at Leicester! 
It was a fine finale to a great series and well done to Imogen Mathias who is Series Winning Jockey with 16 points and to Shannon Watts finishing Runner Up with 13 points. A great achievement – well done all!