Alice Stevens has 1st flat win with 1st flat ride!
09-11-2019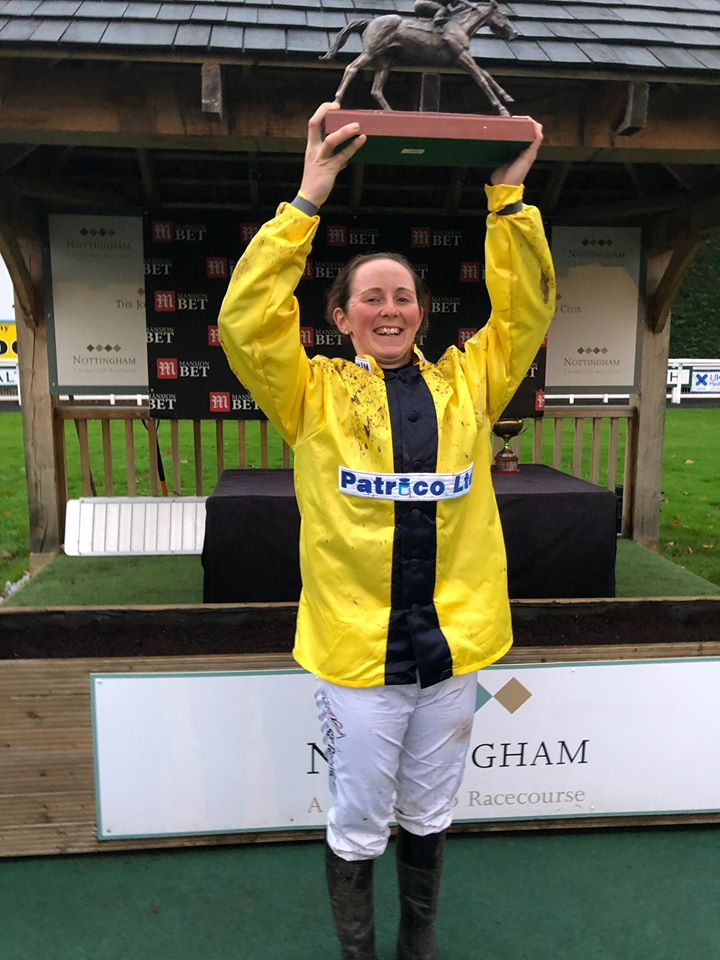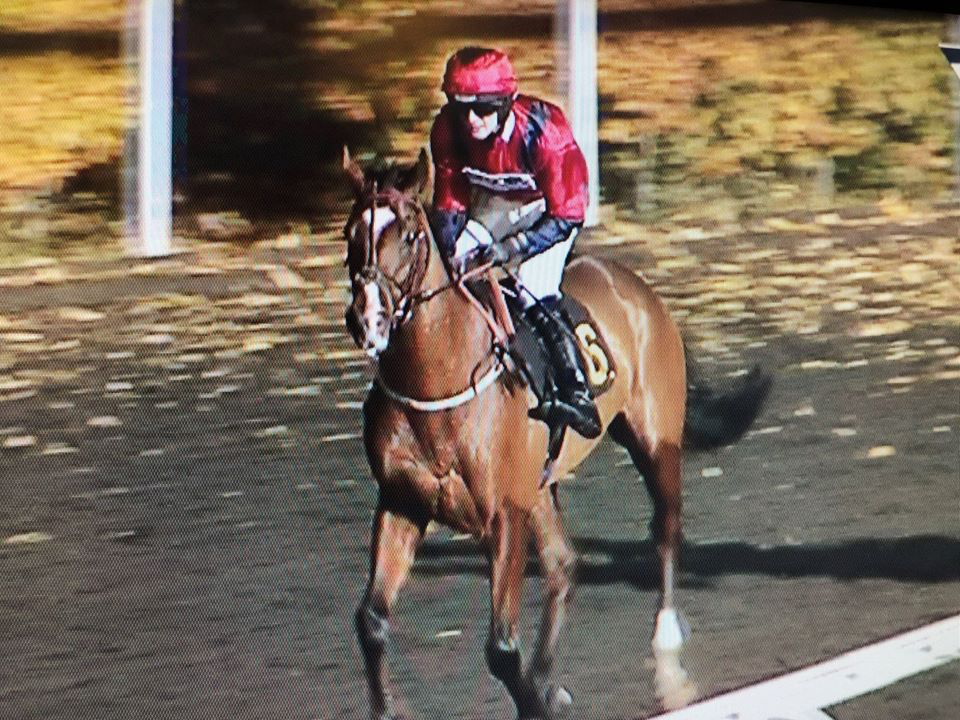 The final ladies race of the season survived the weather (unlike the previous 3 scheduled ladies races) and saw 16 go to post on the heavy ground at Nottingham on Wednesday.
Congratulations to Alice Stevens who, fresh from enjoying her first ever win under rules over hurdles at Exeter recently, was experiencing her first ever ride on the flat and ultimately her first ever flat winner!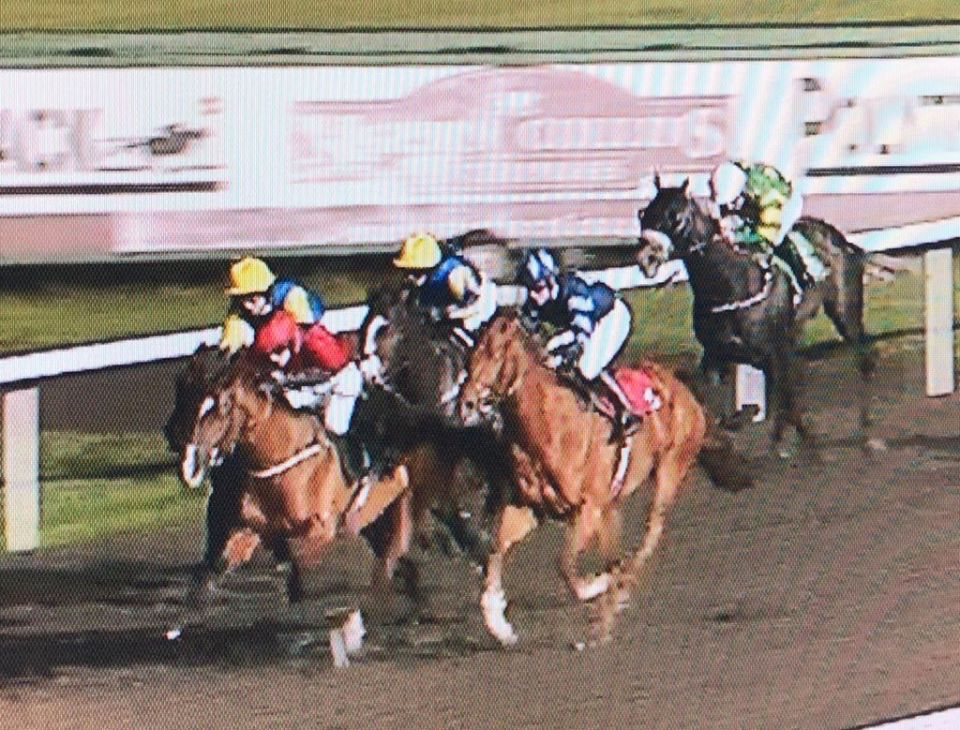 Partnering Oliver Greenall's diminutive GAMESTERS ICON, this was also a four-timer for the gamest of mares. Having tracked the leaders and taken it up as they turned into the home straight, the pair were headed 2 furlongs out only to rally again inside the final furlong and deny Lottie Crane on BOMBERO by 3/4 of a length with Antonia Peck a further couple of lengths 3rd aboard SHE'S A NOVELTY.
Many congratulations to winning connections on a great finale to the ladies season!