A tribute to Lorna
19-04-2021
Lorna was blessed with a vivacious, bubbly personality and her smile always lit up the racecourse wherever she went. Many of us are familiar with Lorna's presence over many years not only on the racecourse but also point-to-pointing which was Lorna's passion. Based within the Welsh Borders, Lorna travelled far and wide.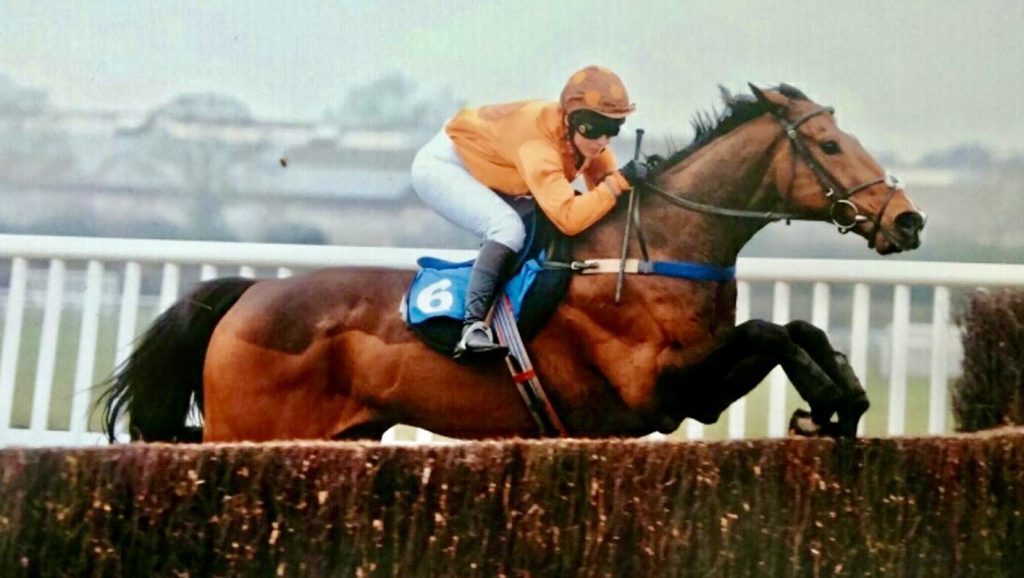 Lorna's first introduction to race riding abroad took place in 2010 when she accepted the AJA invitation to ride in the Anglo/Irish lady jockeys' challenge at Limerick for Team GB with Lucy Alexander, Alex Dunn, Joanna Mason and Emma Sayer. Lorna was a gallant 2nd to Alex's winner that day but the return match held at Newton Abbot in 2011 saw Lorna enjoy her first winner over hurdles aboard Dashing Doc for Evan Williams winning by 9 lengths from Ireland's Aine O'Connor with Rachael Blackmore 3rd.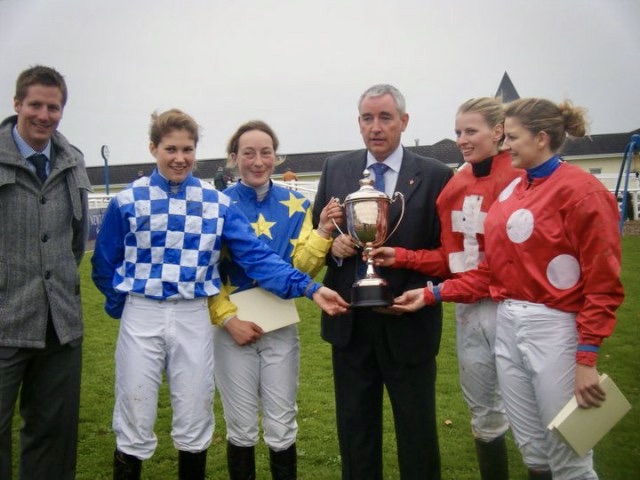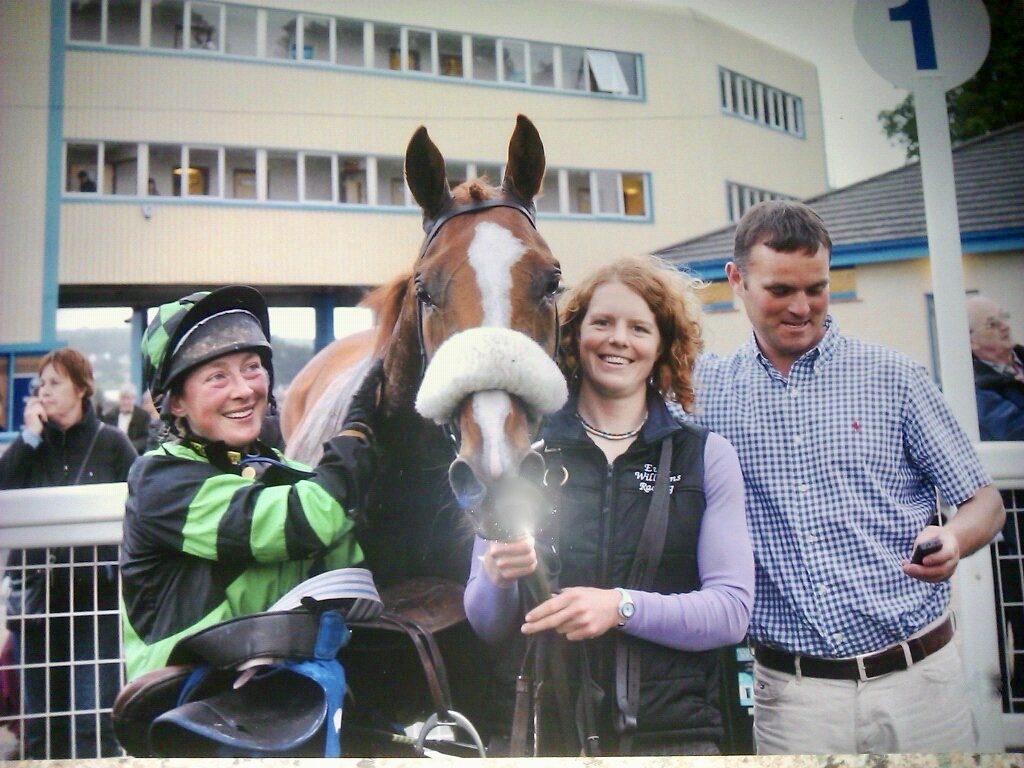 One of Lorna's most memorable wins which she saw as a highlight of her career was in 2011 at the North Shropshire point-to-point when one of her reins snapped whilst riding Kalmo Bay in the Ladies Open. Despite this, she continued to ride with only one rein, the other broken rein flapping whilst she jumped several fences before somehow retrieving it and going on to win the race! Quite some achievement and one that displayed what a superb horsewoman she was.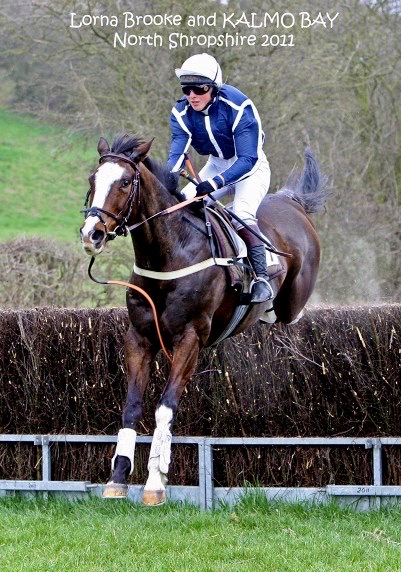 Lorna was selected again by the AJA to represent Great Britain at Fairyhouse in 2015 where Peter Roe's initiative of the inaugural Ladies' Chase enabled her to enjoy the biggest win of her career under rules.  She enjoyed a great victory for Paul Stafford aboard Moonlone Lane (winning for the first time) with the placed riders being no less than Katie Walsh (2nd), Lizzie Kelly (3rd) and Rachael Blackmore (4th).   Lorna teamed up again with the horse in his next run at Musselburgh riding against professionals to enjoy back-to-back wins.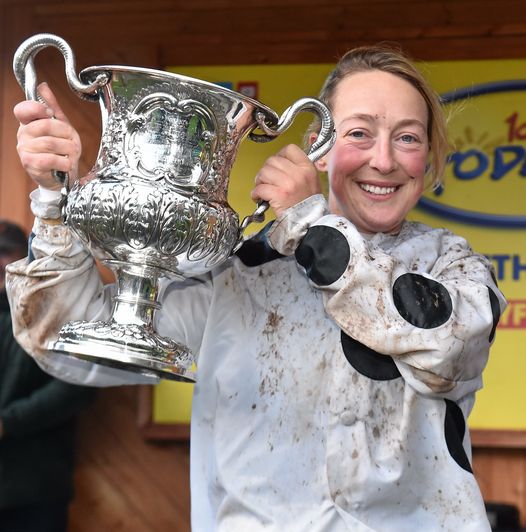 Lorna was the perfect diplomat for racing and could always be relied upon, with her sunny nature and modest disposition. She represented GB in Arabian racing, riding both in Bahrain and Poland in 2015 as part of the HH Sheikha Fatima bint Mubarak Ladies World Series and enjoyed its finale in Abu Dhabi. She also represented GB alongside Jodie Hughes riding in Mauritius in 2018 and again in 2019 when riding on two separate occasions as part of a team of GB lady riders on the flat in Germany. Her unfailing smile allowed Lorna to make friends wherever she went.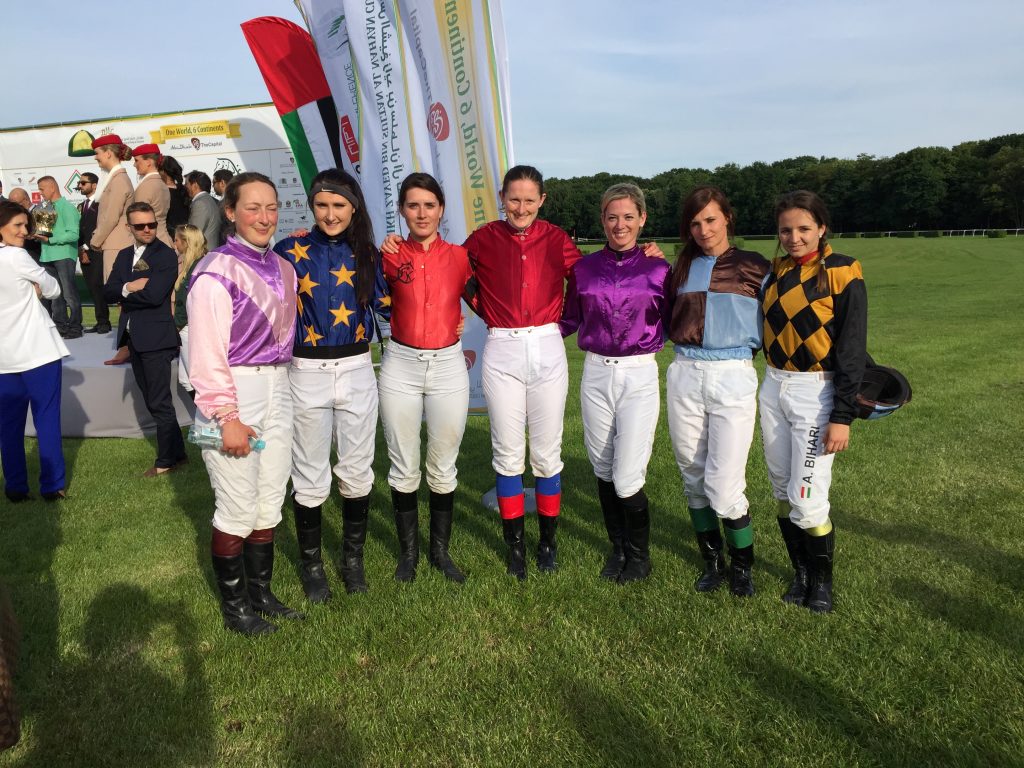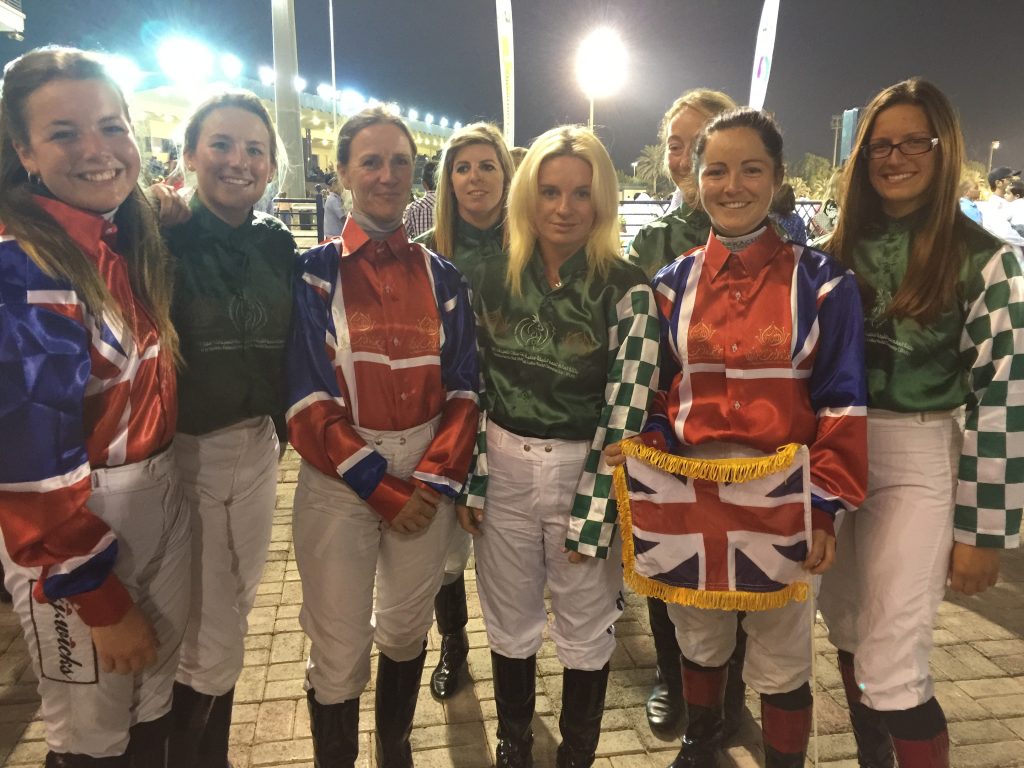 In 2011, following the career ending fall sustained by Champion Amateur Isabel Tompsett at Fakenham, Lorna joined forces with fellow amateur jockey Jane Williams to complete a 907 mile cycle ride from John O'Groats to Lands End in aid of the Injured Jockeys Fund. Incredibly the pair reached their destination in only 8 and a half days with just two punctures and raised an amazing £25,000 in the process.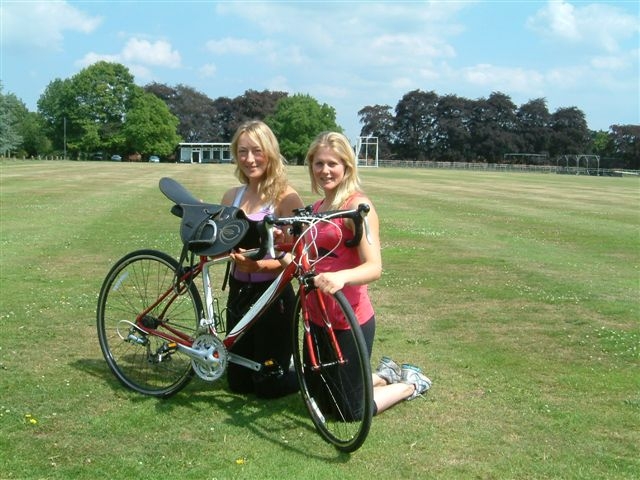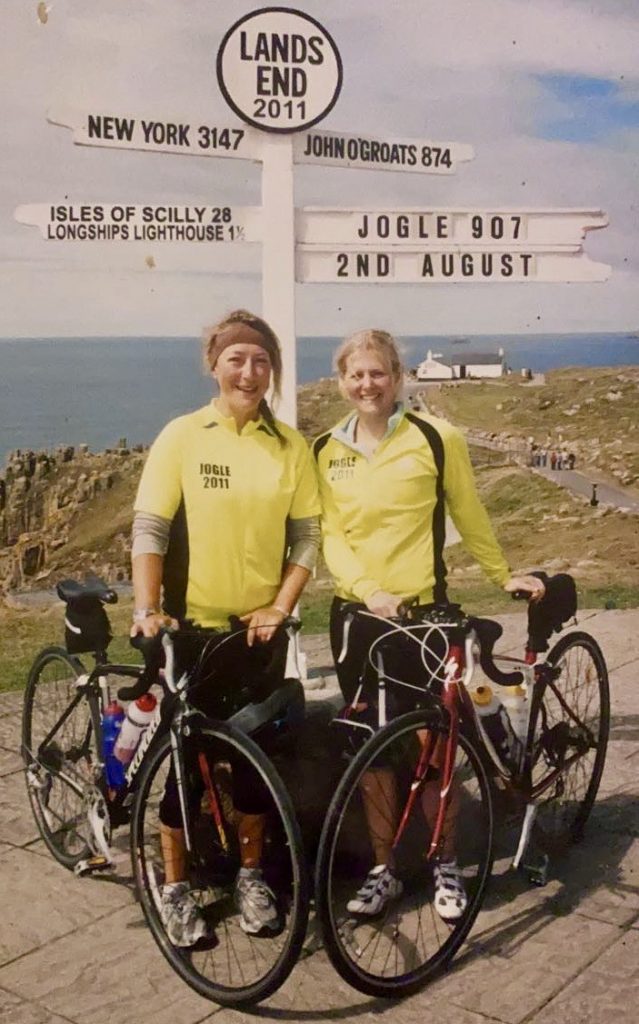 Lorna's thirst for racing was unquenchable; she embodied everything there is to love about jump racing. Lorna enjoyed 17 winners under rules over the last 20 years as well as some 40 point-to-point winners, carrying her mother's orange and brown colours to victory many times. Her loss is very keenly felt in the weighing room and beyond. We extend our heartfelt condolences to her family and her very many friends. One thing is for certain and that is that Lorna will never be forgotten.