Tristan Durrell and Gina Andrews crowned NH champions
01-06-2022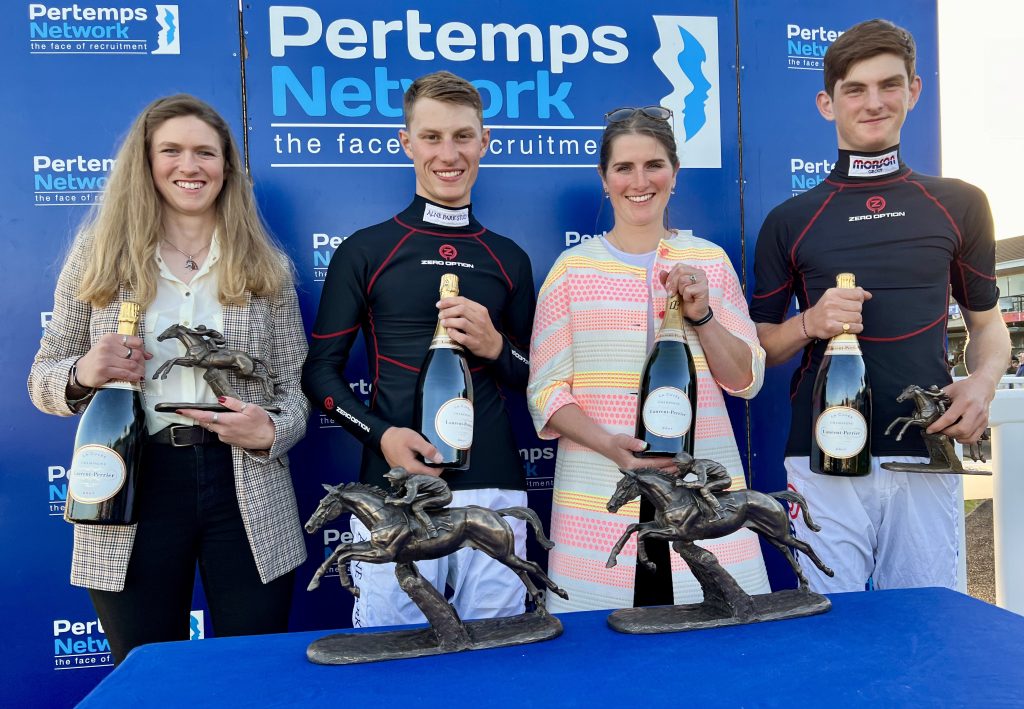 Many thanks to Ilona Barnett and all at Stratford Racecourse for enabling our traditional Amateur NH Championship presentations to be made at their Hunter Chase meeting on Friday 27th May which always marks the end of our jumps season.Huge congratulations to our 2021/22 Gentleman Amateur NH Champion Jockey Tristan Durrell and to our 2021/22 Lady Amateur NH Champion Jockey Gina Andrews. Very many congratulations also to our talented runners up Ben Bromley, Becky Smith and Lucy Turner.
With the men's runner-up position still undecided due to David Maxwell having two booked rides, the evening began with the possibility of it being equalled or even overtaken but bad traffic interfered with David's plans and his runners were withdrawn.
It has been a great season for Ben with his phenomenal start and maintaining his lead on 9 wins until eclipsed by the dazzling accumulation of Tristan's 15 winners which kept on coming right up until the last few days of the season. Well done Tristan on a fine total. As is customary at this time of year, both Tristan and Ben will be turning conditional and we wish them all the very best of luck in their future professional careers.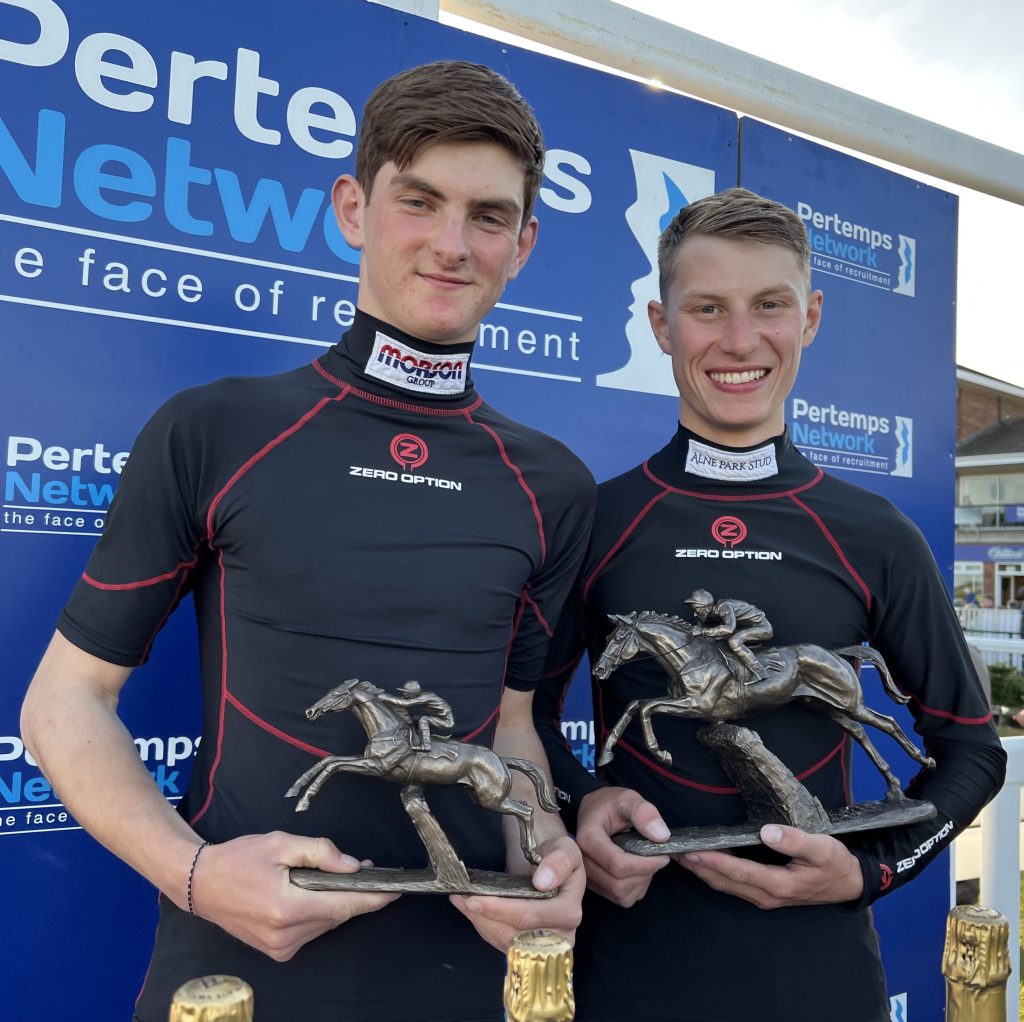 The ladies final placings were a little more clear cut with Lucy Turner sidelined through injury, although Becky made a valiant effort to catch Gina. In the end Becky had to settle (for the second consecutive year) to sharing the runner-up position with Lucy, both on 7 winners. Well done to them both and to our record breaking champion Gina who has been unstoppable alongside her champion point-to-point season, ending the season with 9 winners including on the night itself, winning the Ladies Open Championship Final Hunter Chase with FUMET D'OUDAIRIES for husband Tom.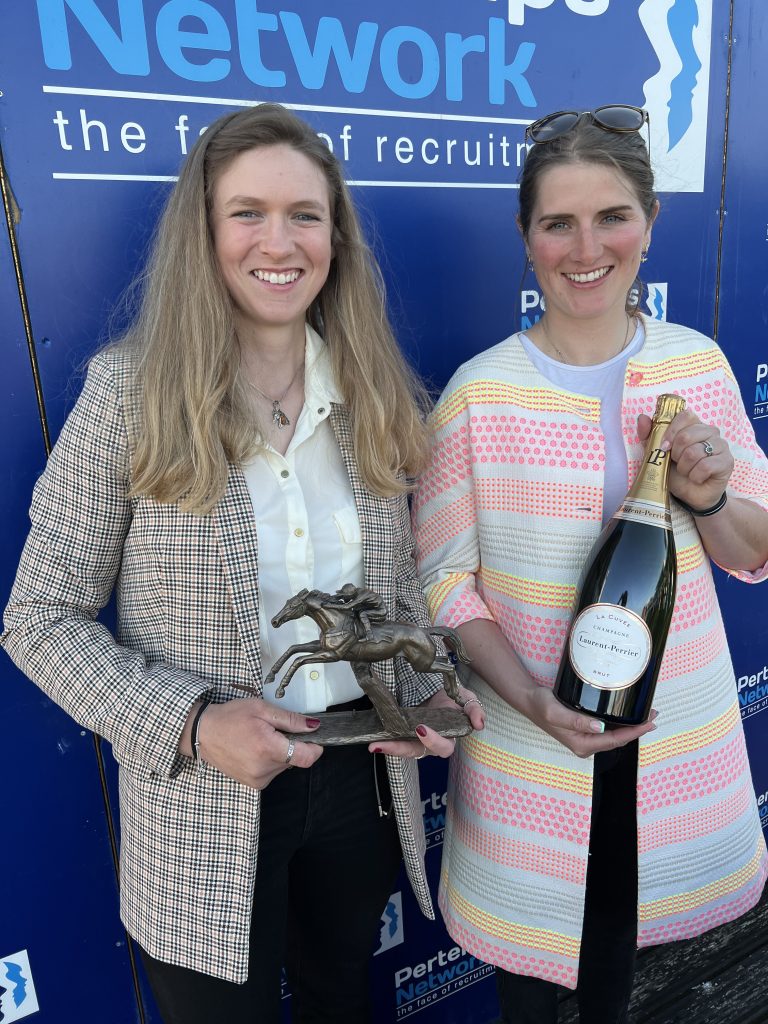 What a season it has been. Congratulations to all amateur jockeys who enjoyed winning rides.