Exciting international racing opportunity
31-01-2023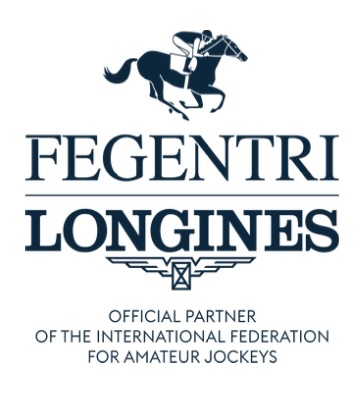 Many amateur jockeys will be familiar with Fegentri which gives opportunities to amateur jockeys to enjoy race riding abroad on the Flat. All travel expenses are met by the AJA and the host countries provide hotel accommodation.
Fegentri rules have been updated for 2023 to allow up to 3 gentlemen and up to 3 lady riders to represent their country and take part in the LONGINES FEGENTRI WORLD CHAMPIONSHIP FOR LADY RIDERS and the LONGINES FEGENTRI WORLD CHAMPIONSHIP FOR GENTLEMEN RIDERS.
A main representative of each trio will be selected to compete for the title of World Champion and be solely invited if within the top rankings from 1st October until the year end.
The 2023 Fegentri General Assembly will be held in Marrakech, Morocco on Saturday 6th May and we now await publication of this year's calendar.
Applications are invited from amateur jockeys to take part and represent the UK abroad. Jockeys must have ridden a minimum of 5 winners (which can include point-to-points) with ladies able to ride at 58 kg (9 stone) and gentlemen ideally at 62 kg (under 10 stone ie 9 stone 11 lbs). Please contact Sarah Oliver at the AJA via e-mail: sph.oliver@btinternet.com for an application form which needs to be returned by 15th February. Please don't hesitate to e-mail through any queries in the meantime.