Betfair Novice Amateur Jockeys Series 2016 starts on 13th July at Catterick
24-05-2016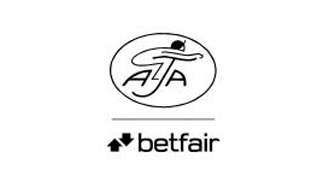 The Amateur Jockeys Association are delighted to welcome the return of the popular Betfair Novice Flat Amateur Series for the fourth consecutive year. The Series is open to amateur jockeys who are members of the AJA and who at the * start of the 2016 Flat Season have ridden no more than 3 winners under the Rules of Racing (both Jump and Flat). This excludes Point-to-Point and Arab racing wins.
* Please note: The Flat Season runs in any year from the day the Lincoln Handicap is programmed until the afternoon the November Handicap is programmed, or such earlier or later dates as the British Horseracing Authority shall decide. In 2016, the Flat Season runs from April 2nd up to and including November 5th.
The Amateur Jockeys Association manage the series in consultation with the British Horseracing Authority. In addition Tim Reed, Jockey Coach based at the Northern Racing College near Doncaster, will be in attendance to walk the course with the participating jockeys before and to offer help and advice with a de-brief after each race.
Points are awarded to riders with 5 points for the winner, 3 for second, 2  for third and Also-rans awarded 1 point each.  (No participating jockey's name is excluded from these tables!) In addition to winning connections being presented with Betfair trophies after each race, the winning series jockey is presented with the Betfair Novice Flat Amateur Series Trophy. Races are scheduled to take place as follows:
13th July Catterick Bridge
20th July Leicester
27th July Redcar
7th August Windsor
12th August Nottingham
17th August Carlisle
22nd August Thirsk
29th August Ripon
Harry Phillips of Betfair commented today "We are delighted to be sponsoring the Betfair Amateur series for a fourth consecutive year. The programme provides a platform for aspiring young amateur jockeys to launch their career and we are proud to support it."
Tim Reed, Jockey Coach, said "I am looking forward to being involved in another Betfair Series for amateur jockeys which can really make a positive contribution to the future of their riding careers."
Sarah Oliver, CEO of the AJA, said "Year on year this series proves itself as a launching pad for the careers of young amateurs, many of whom often finding it hard to get rides until they have gained experience. Thanks to the generosity of Betfair's sponsorship, 2016 sees the series continue to offer race riding opportunities together with education and training for amateur jockeys, and for that we are extremely grateful."