HAPPY WINNING BIRTHDAY ENJOYED BY EMILY BULLOCK AT PONTEFRACT
28-06-2016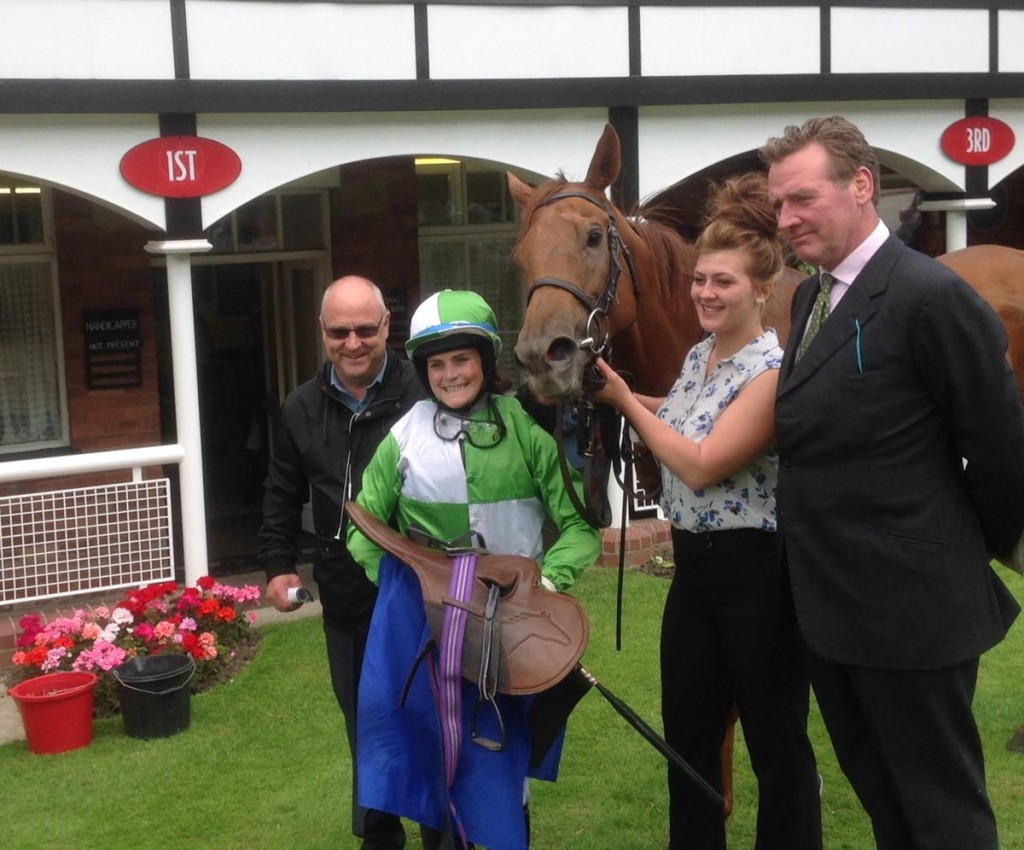 A very happy 25th Birthday was enjoyed yesterday at Pontefract by Emily Bullock when she timed to perfection her first ever career winner!
About 50 Pontefract members had been given a tour of Richard Fahey's yard yesterday morning and their day must have been made complete when watching the first race, The Audrey Martin Memorial Ladies' Handicap for Lady Amateur Riders.
With Emily riding BELLE TRAVERS for Richard Fahey, the partnership tracked the leaders, moving into second 2 furlongs out before going clear entering the home straight and maintaining their advantage all the way to the winning post. Belle Travers won by 4 1/2 lengths from Harriet Dukes and OBBOORR, with Serena Brotherton and WOTABREEZE another length and 1/4 back in 3rd.
"Its a great feeling" said Emily. "I've been with Richard for two and a half years and had a few rides and I've been waiting for this."  Many congratulations Emily and here's to many more!